How to Structure a Personal Statement According to Academic Targets
When sitting down to write one of your important academic papers, you will ask yourself: how to structure a personal statement? Most students have difficulties with the structure of a personal statement. Why is this task so difficult? First, this paper can only fit a relatively small amount of text. For example, on one page of the paper, a student needs to put quite a strong description of his existing experience, personality, and motivation. At times, it is an unrealistic task to organize thoughts and select the most important.
It is difficult to break away from stereotypes and create a unique product. More than 80% of students feel discouraged when they begin work on a paper. In such a case, many students prefer to go for a personal statement writing service. Using the help of professionals, it is much easier to achieve the goal. It also saves a lot of stress and gives you time to prepare other important papers. Understanding the principle of constructing such an academic paper, you will easily apply this knowledge to write papers such as:
Cover letter
Essay of any kind
Motivation letter
CV
Resume
Other academic paperwork
Before you begin, think through the many details of this paper and what structure it will have. In addition to achieving the ultimate goal, learning the details of writing this paper will help the student later in life. A student who has a well-structured personal statement is more likely to be successful in an academic course at university.
Admissions committee members say very often that the power of a paper is lost due to unclear wording and lack of correct sentence order. So what to do to avoid failure in the eyes of admissions committee members? Study the university's requirements for the content of the personal statement, and take the time to understand the unchanging standards for writing this academic paper.
Correct Structure of a Good Personal Statement Has Its Own Features
Throughout our lives, we follow the rules. Similarly, academic papers have their own rules. Accept the realization that, depending on the academic field, your paper will have a different scholarly character. An engineering course paper will have technical terminology. If you want to be a chemist, focus on laboratory research and working with chemicals—the details and wording change according to the applicant's level of education and ambition.
Still Weighing Pros and Cons?
Let our experts complete flawlessly all your complex assignments
Order Now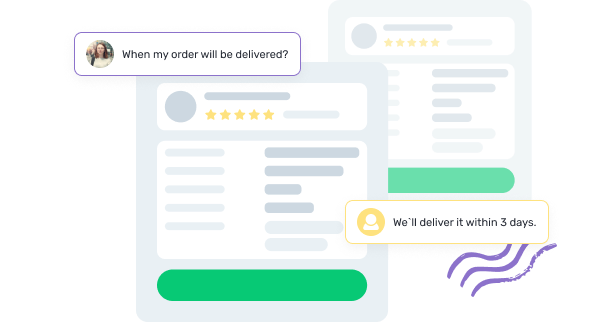 There is a clear structure of the personal statement, which it is recommended to adhere to. Some experts argue that it is not necessary at all, and this paper can be in a free form. But as practice shows, students who designed a personal statement adhering to a clear structure achieved greater success among the members of the admissions committee.
By following these recommendations, your paper will become easier to understand, and you will achieve your result.
Categorize your information into clear paragraphs. Unfortunately, you're going to have up to 50 lines, so think about what information you want to provide separately. Use just a few paragraphs in your paper, but make sure the thought you describe ends with the last sentence.
Build your thoughts sequentially. Your paper should have a logical beginning, middle, and end. This construction of the paper will help the data be perceived as a natural story. Give importance to writing a strong concessive one or two sentences in which you succinctly describe the purpose of the paper.
Describe your experience with a focus on the benefit to your student course. Don't just cite examples of your practical and theoretical knowledge, but also reinforce them with statements about how they will help you in your future studies.
Remember the line limit. You will have less than 50 lines at your disposal. So whatever you want to say-put it in the shortest possible sentence. Leave the most important points as they are, and make sure there is no water in the structure of your paper. Use professional tools to check this parameter.
By planning a clear structure of a personal statement in advance, you are able to put as much detail as possible into a short paper and increase its value. By making an outline of your thoughts in advance, you will make it easier for yourself to write a personal statement.
Personal Statement Structure Guide if You Write It Yourself
It's hard to choose a single source of information when you have the task of creating responsible paperwork. If you still haven't decided on a structure for a personal statement, try following this advice. Experts who work with academic papers advise you to first answer the following questions for yourself before writing:
What do you have in you that represents your value to the university or college if you take one of the courses?
What is your motivation for enrolling in this course?
How does your experience make you an ideal candidate for a particular course?
We suggest taking a deeper look at each of the sections. How overwhelming is it to think about and materialize an academic paper into reality? Depends on your practical experience and state of mind. The time spent thinking about these questions can always be compensated by the delightful result of enrolling in a course. By answering these questions, you are literally including all the necessary information required of a personal statement as such:
When answering the first question, you have to analyze for yourself and tell your reader about your motivation. As an example, take the history department. Tell a member of the admissions committee exactly what it is that attracts you here. Share the childhood passion that you dreamed of studying the history of the ancient Greeks and how that dream has influenced you throughout your academic years.
In a second section, tell about your experiences concerning the course of study at the university you wish to take. This question will take up the largest portion of your paper. Here you will describe your personal academic or practical experience and, as a result, explain why you think you are a good fit for the course. Talk about your journey to developing skills that are related to your future major. If you are applying to a profession, tell us about the professional experience you already have or are currently gaining.
The third question reveals itself quite simply. This is where you should add the motivational part of why the university should pay attention to you. In this part, you can describe extracurricular activities or information about taking additional courses appropriate to the academic field. 25% of your paper can talk about your personal journey outside of classes to develop yourself as a specialist in a particular field.
Having a personal statement plan structure is guaranteed to get the admissions committee's attention. This data is a great combination of information and forms a strong paper.
How Does a Proper Personal Statement Structure for College Can Be Made
When applying to college, you also need to know the details of the structure personal statement. The structure of the personal statement, in this case, is similar but still has differences. Every process has its pitfalls. The college application process is usually straightforward. But this does not negate the fact of the responsibility before writing the personal statement. It is this paper that increases your chances of getting a scholarship and studying the course you need. You can always be better than other students who want your place in college, and this paper is your way to reach your goal.
To answer the question, how to structure your personal statement, we will give you some recommendations. Guarantee yourself admission for the academic year by following them.
Choose the central focus of your personal statement. Describe your personality, interests, and talents. A description of how you overcame academic challenges will be a plus. Talk about an academic problem that you can definitely solve with the help of this college. Describe a time when you realized you wanted to tie your profession to a particular field of study. Tell readers why a particular college will make you a better person. Explain the motivation for the college to admit you as a student.
As you can see, the overall structure of a personal statement is not much different from the ones you compose for a university. By giving enough attention to a short description of the essence, you can get results.
So, what is the purpose of the personal statement when applying to college? Here you claim yourself and your talents; you may apply for a scholarship or to be a part of one of the competitive courses. Like other institutions, college admission members look for the uniqueness in you that sets you apart from others. When reviewing your paper, they will look at how unique your way of presenting information is and how correct the structure of the paper is. Your thought-provoking skills and knowledge of grammar play an important role.
A Structure of Personal Statement for University for Your Application
To draft a qualified paper, you need to structure a personal statement according to the course for which you are applying. When it comes to collecting together a university application package, personal approval plays an important role. You may not be able to sleep at night under a lot of stress because of the responsibility. By compiling a good paper, you get a chance to tell the admissions committee who you are and what your ambitions and skills are.
What should you describe in your personal statement? The structure of this paper, as well as others, consists of an introduction, the main body, and a conclusion. Tell the admissions officer why you want to take this particular course. Remember that you can only submit your personal statement once, so structure it correctly.
When describing the parts of your personal statement, include the following:
Tell about your experience that fits that university course to convince the committee that you are a good fit.
Describe your previous practical experience, if any. This information will set you apart from other applicants.
Describe what the university will offer you as a professional. For example, in the course you have chosen, the institute may provide an internship that will help you develop, or the course may have a lecturer you admire.
Finish your personal statement with a strong sentence that sums it up and emphasizes your motivation.
The experts also recommend mentioning the personal circumstances that led you to develop as a specialist in the field. By providing an example of your personal growth and striving to be better, you encourage your reader to form a positive opinion of your personality. Sometimes a personal statement for university structure is the most difficult, as several years of your life depend on this document. Ask a professional for a tip if you need help with shaping your thoughts.
A Key Approach to Creating the Structure of Personal Statement for Graduate School
Many students deceive themselves by promising an easy paper-making process. Allegedly, there is a claim that writing this paper is easier than composting it for the university. This can be especially difficult for students who have chosen a law program of study. Such students take advantage of a law school personal statement writing service very often to make sure they do not make mistakes.
Writing a personal statement, you need to take several steps and layout your thoughts in the correct order. Structure the available information into a logical text as follows:
Determine the focus of your attention. You have to convince admissions officers about the need for a particular course for particular reasons, or you may focus on your motivation and desire to study at a specific institution.
Demonstrate your understanding of your future profession. This part requires specific terms and knowledge related to the future course of study. Be competent and include terminology that shows you know what you are talking about.
A story about yourself and your similar experiences. After determining the purpose of your paper, you should talk about extracurricular activities you have taken in the past. Indicate those classes that are related to your future profession. For example, if you want to be an engineer, talk about how you were learning in elementary school, how cell phone batteries work or taking apart a motorcycle with your father or friends.
Strong motivation in conclusion. Be sincere in your motivation and briefly share what inspires you and tell the vision of how a particular training program will make you a professional.
This advice would seem typical and standard. But having a little experience, sometimes it is difficult to tell correctly of a valuable experience he or she has. That is why we recommend reading beforehand examples of personal statements created by experienced writers.
Note Important Elements to Include in Personal Statement
Even though the personal statement is a paper that is designed freely, you still need to follow a certain structure. By having it, you help the reader clearly understand the purpose of your paper. Given the fact that you are limited in characters, make the following points mandatory, which we will show you as a personal statement structure example:
Tell your personal story
Direct the admissions committee's attention to your motivation
Explain how a scholarship will change your life (applicable to those applying for scholarships)
Tell what you have done up to this point to achieve your academic goal
Clarify your motivation for applying to a particular university, college, or high school.
Compose your paperwork without unnecessary watering and loud words about yourself.
Having a great skill at writing essays or any other papers is something that students quite often possess. But talking about yourself in your texts is sometimes a challenge even for experienced writers.
How Important Is Grammar in Personal Statement for the Admissions Committee
Ignoring the obvious is not the way out. Important to remember that it's specifically a paper that shows your strengths. It would be superfluous to say that it is not only the content of the paper that must be correct. In addition to the strong sense of your text, you must understand the importance of following the rules of grammar, punctuation, and syntax.
Let's imagine that you have complied with all the important points of the personal statement, and the semantic content will definitely win the hearts of the admissions committee. But you committed 8 grammatical errors in 50 lines of your document. Not only does this indicate a lack of grammar knowledge, but it also means that you did not take the time to check one page of an important document.
We recommend checking your personal statement several times with special tools. Also, as an option, let an expert read your paper for an overall evaluation. If you lack any knowledge of the details of writing a personal statement-consider using a writing service.
Guarantee yourself academic success by writing your personal statement correctly because every paper on your list plays an important role.