Learn How To Write A Personal Statement For Cv Of The Highest Efficiency
Looking for a new job is always a challenge. You are going to check plenty of vacancies, compose and send your CV, and pass multi-stages interviews. But it all starts from preparing your CV. This document should make the hiring person want you on board.
Modern CV does more than list your professional experience, skills, and achievements. These documents have to introduce you to potential employers before they see you in person. It means the CV must grasp them at once. And the most essential part of this belongs to the CV personal statement.
What is this personal statement, what should it include, and how is it different from other papers of a similar name? Let us explore this item and learn how to master it. In this article, we'll follow the recommendations of the most competent personal statement writers. Our goal is to make sure to help you with this crucial aspect of your CV. Let's start.
What Is a Personal Statement for CV
You must have already been familiar with personal statements. These are specific essays included in the obligatory package of university applications. Yet, when we deal with the job application, it is a completely different thing.
The personal statement for CV is a short piece of text, up to a couple of paragraphs. It summarizes your professional profile, experience, and goals. In different guidelines, this fragment may have other names. You might notice such titles as "career objective" or "personal profile." But all these names refer to the same item.
The purpose of this section is to give the hiring manager essential information about you as the best match for the job. It also should convince them that you are ready to work hard in the company. This piece is on the top of your CV, right under the name and contact details. Thus, it is the first thing that the recruiter sees. Respectively, this fragment leaves the first impression about you.
Still Weighing Pros and Cons?
Let our experts complete flawlessly all your complex assignments
Order Now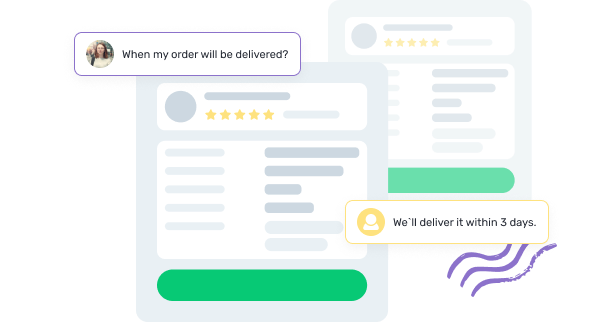 This is the primary reason why job seekers face difficulties preparing a personal statement for a CV. Hiring managers usually spend only several seconds reviewing job applications. There are hundreds and thousands of applications they receive. This introduction on the top must motivate them to stop and read more about your candidature.
Fortunately, there are methods of writing efficient personal statements for job applications. Now we are going to review them.
What to Include in a Personal Statement for a CV to Make It Catchy and Efficient
The process of writing CV personal statement is often the most time-consuming. To compose this short piece of text and polish it to perfection, you may have to spend several hours.
We'll start with defining the mandatory requirements to this introduction to understand what to write in a personal statement CV:
This piece has to state who you are – your profession, work experience, and most relevant skills.
It has to claim your values to this job position and the company – how you match these specific requirements.
It has to describe your career objectives to prove that you work diligently and achieve success.
The size should be about 4 sentences, 50 words all together, or slightly more.
Some manuals suggest composing a personal statement in the CV of up to 200 words in size. It may be so, but the universal rule is, the shorter – the better. The hiring managers will only dedicate several seconds to your CV. Your goal is to tell them everything they should know about you and how you match the job.
It is critical to understand how to start a CV personal statement and how to formulate these sentences. We need to make them as informative and concise as possible. You have all the information you need. Put down the history of your employment, education, certificates, competencies, and achievements. Now, you need to reshape this data.
Practical Recommendations on Writing a Personal Statement for Your CV
Preparing a personal statement in a resume starts with scrutinizing the vacancy description. Read it carefully and put the exact name of the vacancy and the requirements. Now, you need to analyze your background. Select those qualities that match these requirements most completely.
Note: Use the same terms as stated in the job description. First, they are keywords for the automated applicants' tracking systems. They will help your CV pass the sorting algorithms and get to the human managers. Second, hiring people also seek the same keywords in the applications. This way, you help them see what they search for at once.
Start with a personal introduction. Define who you are, your specialization, the most relevant qualities and skills for the actual vacancy.
Define your professional achievements and qualities. Be careful to mention the relevant information only. Your goal here is to demonstrate that you have the necessary skills. Moreover, you have already made a success in this area. It is fine to refer to practical examples in your past work and the positive results you achieved. This way, you prove to the employers that you could bring benefits to your previous company.
Specify the objectives you set for yourself in this career. First, you have determined your qualification and abilities. Now you should stress your strong determination to improve more. Here, you are showing that you seek perfection and self-realization. Besides, you are convincing the potential employers that they will benefit from that, as you'll work perfectly for them.
Essential things to include and avoid in a personal statement for the CV
DO
Be original. While it is not an academic essay, plagiarism is still unacceptable. The more unique, bright, and customized this text fragment is, the higher your chances are to draw the manager's attention.
Adjust the contents in each application. You might be applying to different companies. Make sure to prepare and polish this text for each particular vacancy. Each application should be different, custom, and match the particular requirements. It should not be one generic text.
Refer to examples from your experience. Avoid using standard and banal phrases about motivation and dedication. Instead, appeal to the qualities that worked in practical scenarios and brought you victory.
Be very concise. You need to fit the information into four sentences, and you can't afford to use general descriptions. Focus on practical values and use words that explain the precise meaning and distinguish you from other candidates.
Pay attention to the structure and format of the text. This piece must be logical, with clear transitions from one statement to the following one. The formatting must match the style of your CV. Color highlighting, using different types of fonts, and varying the sizes are unacceptable.
Consider the style of your personal statement in the CV application. It should be consistent. For instance, you may use the first person, like in "I am an experienced project manager, working in the industry of…" Or, it can be "An experienced project manager from the … is looking for the role of…"
DON'T
Don't mention any non-relevant qualifications or skills. Your being such a Jack-of-all-trades is not required here. You can mention your other capabilities during the interview. Here, focus on the values demanded by the vacancy and use the same keywords as used in the job description.
Don't use banal words, such as self-motivated, ambitious, etc. You should pick examples to prove your skills, motivation, and experience. Show how they helped you resolve problems or achieve great professional goals.
Don't appeal to all your achievements and positive qualities. You may want to include as many advantages as possible. But it can make your personal statement for the resume too long. Moreover, the hiring manager may get tired of the list. The universal rule is the same – select a couple of examples that match this vacancy.
Don't let any mistake slip into the text. Any grammar, spelling, or stylistic error ruins the impression. Be very careful and check and revise your CV several times. Make sure that it is flawless. If you utilize automated grammar checkers, don't rely on them only. Such systems often miss issues. Proofread the statement yourself.
These tips will help you compose the CV introduction – a personal statement – in the right way for this text.
Explore the CV Personal Statement Examples to Get Inspired and Educated
Learning by example remains one of the most efficient methods. This website includes a vast database of personal statement examples for the CV that you may use as references. Whether you are an experienced professional seeking career growth, a switcher willing to try a new area, or a graduate in search of the first job, you'll find the right sources.
Of course, you should not copy those samples. Instead, analyze them. Find the patterns that we discussed earlier in this article. You can see how successful applicants presented their advantages and learn from them. But, you might consider you need more advanced help. Then refer to our writers, and they will happily assist you with writing this personal statement for your CV.