Improve Your Chances: Learn What Not to Write In Personal Statement for Residency
Residency is a crucial stage in getting professional medical education. Frequently, it is also necessary to get the license to practice medicine according to the specialty of your choice. That's why future doctors need to get the residency and pass that training.
The residency application consists of a package of required documents. One of them is the personal statement. This document should explain to the committee who you are, why you are applying, and why you match the job requirements. The key factor is to compose a bright and convincing piece without any errors. 
Still Weighing Pros and Cons?
Let our experts complete flawlessly all your complex assignments
Order Now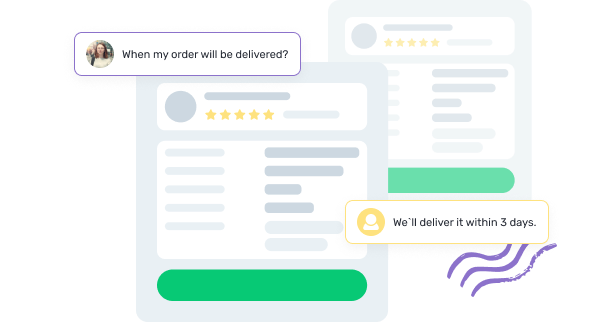 Now, let us consider what a mistake in your personal statement for residency is and how it may affect your application. Of course, you can always turn to the residency personal statement writing service and avoid worries about missing any issues. Still, you need to know which problems may pass unnoticed. It lets you track them at once and resolve them.
What Not to Include in a Personal Statement for Residency – Typical Problems and Solutions
The purpose of the personal statement for residency is to do you justice. On the other hand, it has to provide the board with the data to decide if you are a suitable candidate. It determines what you should include in that document and what you should avoid by all means.
Rewriting the CV. One of the most common mistakes residency personal statements often suffer from is copying the information from the CV. A copy of a CV is already included in the application package. There is no need to provide the same information twice. The personal statement for residency allows for using more powerful means to influence the board. You compose a story describing your commitment, professionalism, and readiness to work hard and make a success.
Ignoring the practical experience. It might seem strange, but this resident personal statement mistake is quite commonplace. Here, you should focus on two aspects: why you've chosen this specialty and how your past experience prepared you for it. Be very specific and appeal to people you work with and the practical cases you resolved. Provide details, names, and mention your emotions. It all makes your application more efficient. Thus, you can influence the board emotionally.
Talking about weaknesses. It often sounds like an excuse for possible failure, but the residency board does not want weak candidates. This personal statement should stress your strengths and ensure that you have all the resources and capabilities to succeed. Here, appealing to the past problems should take place only if you use this information as proof of becoming stronger. Otherwise, don't refer to those aspects.
Boasting. Some candidates consider they should appeal to as many of their advantages as possible. But this can affect your chances too. The point of pride should not make you seem self-important. Address your professional accomplishments when they are relevant. The goal is to prove that you are a decent professional and will become more advanced with this residency training. Therefore, you should present yourself with dignity, show respect to the residency directors, but don't cross the line between being proud of your achievements and boasting directly.
Over-using technical information and vocabulary. There is no need to dive into the details of your medical researches and the problems you resolved. A personal statement is not a research report. The vocabulary you'll use should help you create exciting reading. You need to be concise but expressive and showcase your abilities and successes. Thus, avoid dry technical terms but engage more lively and evocative language.
Plagiarism. This problem is burning in all academic circles. The board will check your application for plagiarism too, and they have plenty of professional tools to get precise results. If they detect plagiarism, it will ruin your reputation. You can get rejected from the residency program and will not get another chance. Here, the rule is standard: never plagiarize. If you want to use someone's words, take care to mark them as references correctly.
Unorganized contents. Some personal statements become a mess of facts, ideas, claims, and stories. The board can't get any useful information from such pieces. It is problematic to correlate the fragments. To make sure that your application will hit the aim, you need to ensure appropriate structure with all logical links. For that, outline the personal statement and define the right place for every sentence and its connections with other fragments.
Using clichés. These words are banal and over-used. They don't bring any value to your residency personal statement, nor do they help the board see your personality behind the phrases. Thus, stress your personal attitude to everything you'll tell in this document. You don't have to invent a new way of describing the choice of the professional or a new career goal. Still, you can show how much it means for you. And, of course, use more intensive language to express your ideas. Avoid rare and complicated words. Use the synonyms that are common but catchier and more precise.
Grammar mistakes. This problem should never appear in any official document. Any grammar mistake in residency personal statement demolishes your image of a professional. Even if you are a foreigner who does not speak perfect English at the moment, you can't afford to miss even the slightest issue. A spelling mistake in the residency personal statement may happen as a typo. You have to fix it at once. The way is simple – check, re-check, and revise the personal statement many times. Automated systems aren't efficient here. Revise the texts yourself or address some professional proofreader to ensure quality proofreading.
Not getting the feedback. Never submit the personal statement if you were the only person who read it. You need to use the benefit of an outside perspective. Show the document to your colleagues or instructors. They can detect some issues that you'd better fix, or recommend you something to include. In any case, you should collect more opinions about the personal statement, especially from the specialists.
As you can see, there are many ways to fail the residency application. Some mistakes seem obvious, and you'd bet you will never make them. Others might stay hidden and affect your work when you don't expect it. However, now you know these pitfalls and can avoid them.
Besides, you can always turn to a personal statement writing service and hire professional PS writers. Such people have excessive experience composing all kinds of personal statements, including applications for residency. Professional work is always better, as it ensures that your application will not suffer from accidental mistakes.